Denali's Puppies !
Denali was bred to AKC/INT CH Lhotse's Chamonix-Mont Blanc, HCT-s, CGC.
Puppies were born on January 28, 2011. 1 girl and 1 boy. Mama and pups are all doing well!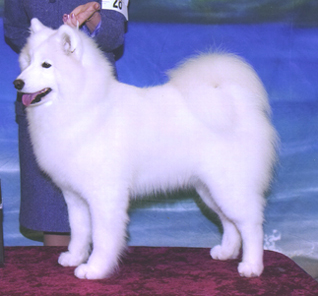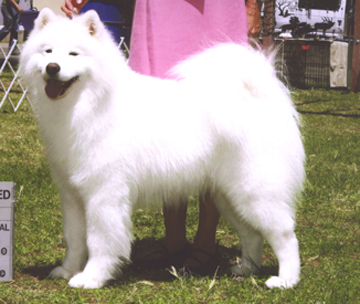 Chamonix and Denali Nine weeks already! Just amazing how much the pups have grown this week, Tai gained over 2 lbs, I can barely pick him up!
Despite Larry's super fast camera, these were the best pics we got this this week. Pups are enjoying the sunshine and outdoors alot!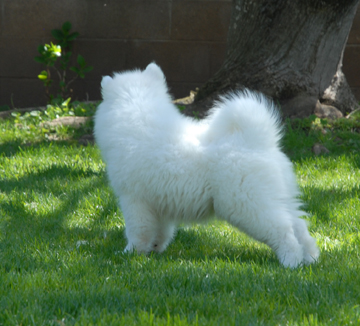 Sierra - I think :)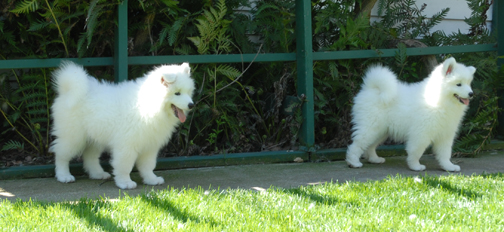 Tai on left, Sierra on right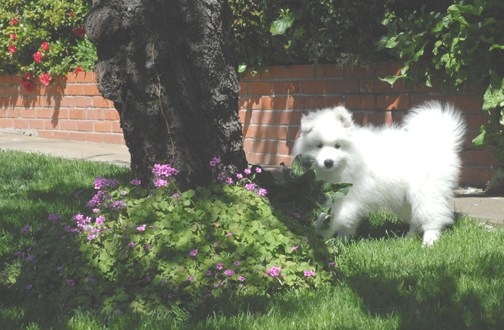 Tai sniffs the flowers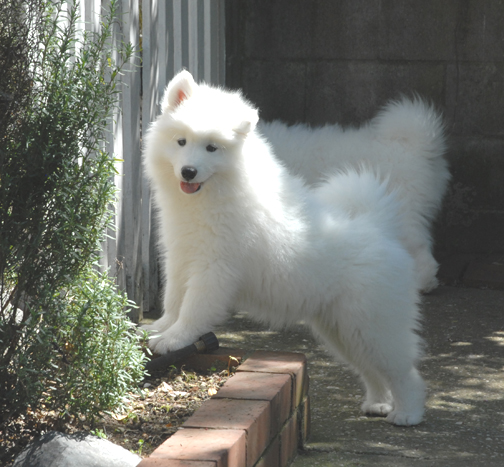 Sierra poses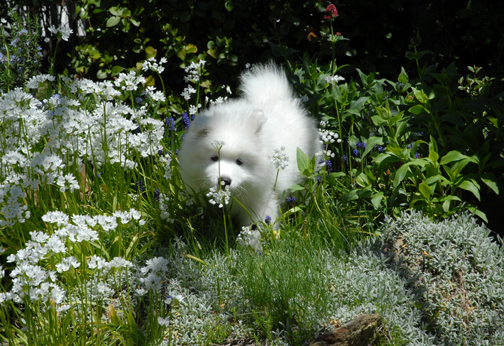 Tai sniffs the flowers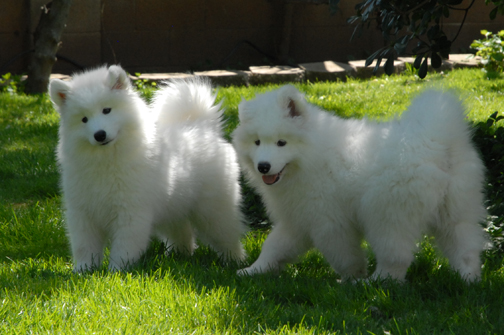 Sierra on left, Tai on right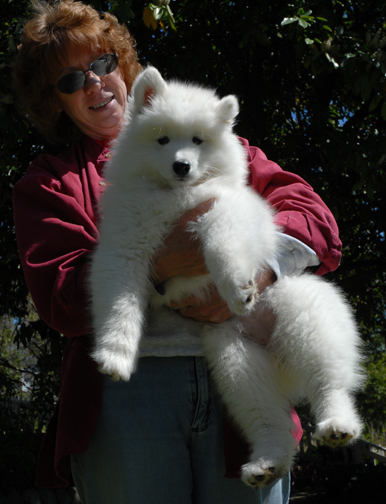 Sierra getting so big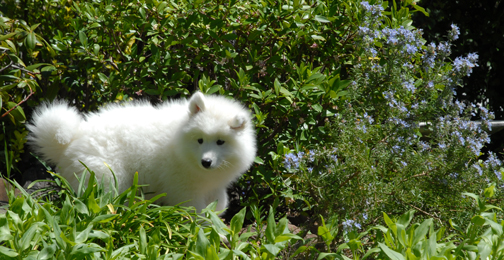 Sierra in the flowers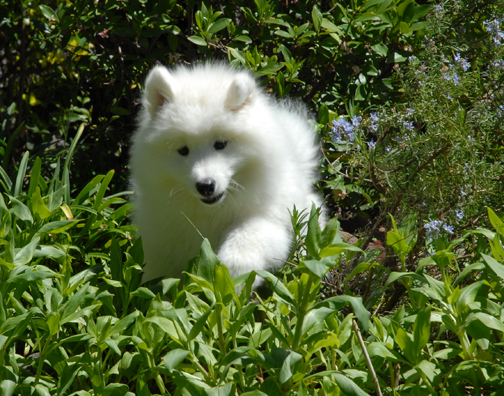 Sierra in the flowers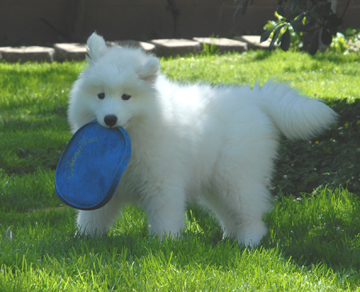 Sierra our next Frisbee dog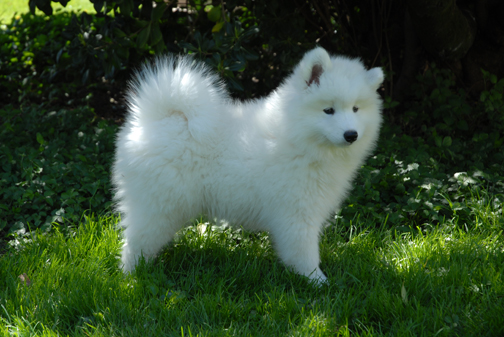 Sierra stacks for Larry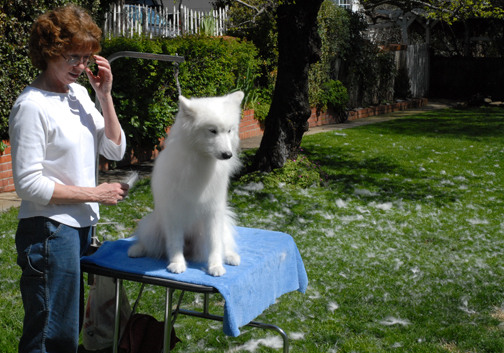 Chami gets all that coat blown out, notice the grass!

Nine Weeks old

Puppies and their new owners

Owned and Loved by:
Lynda & Larry Tusoni
Angels Camp, California
Email for More information

Member of the Samoyed Club of America

Designed & Hosted by Goldrush World Access
Copyright © 2004 - 2011
Larry and Lynda Tusoni
All rights reserved