Denali's Puppies !
Denali was bred to AKC/INT CH Lhotse's Chamonix-Mont Blanc, HCT-s, CGC.
Puppies were born on January 28, 2011. 1 girl and 1 boy. Mama and pups are all doing well!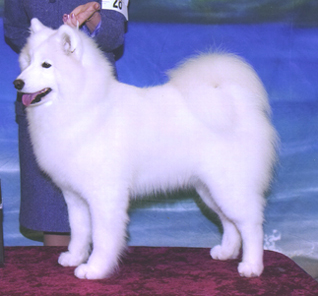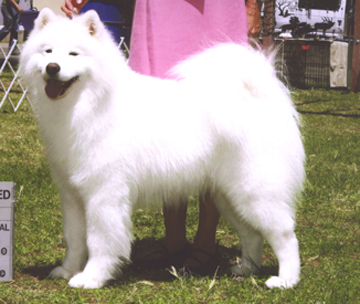 Chamonix and Denali Puppy pictures from each week, as sleep allows....

Six week pictures - ears are starting to come up, they enjoy the pen outside every few days, I have slipped a leash on them, and touched the dremmel to their little toe nails this week!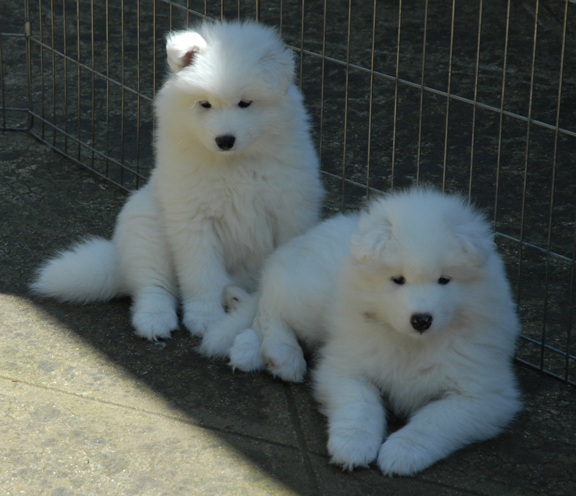 Girl on left, one ear is almost all the way up, boy on right, his are coming along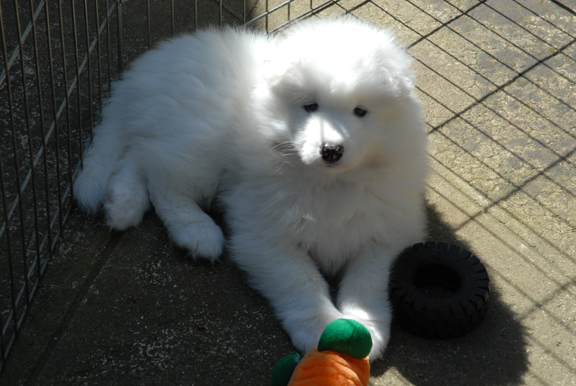 Mr Green, soaking up some sun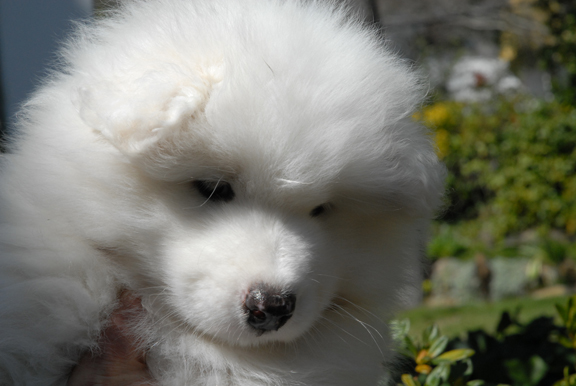 Mr Green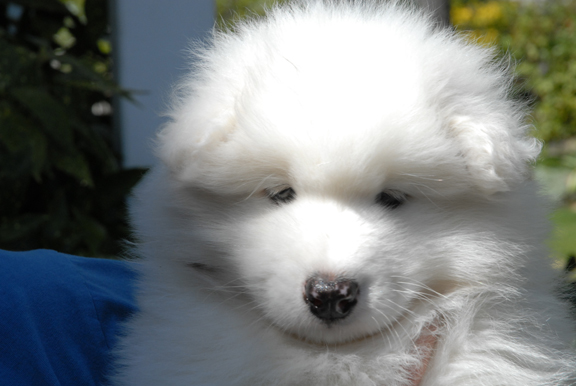 Mr Green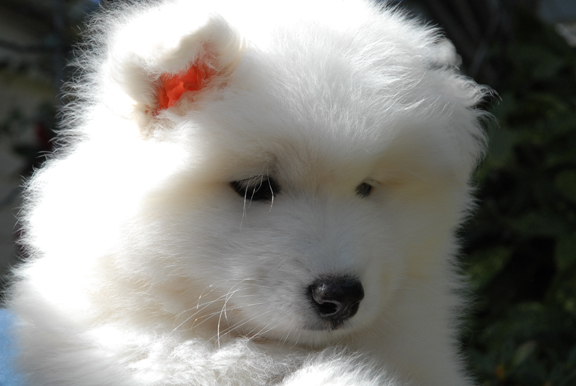 Miss Yellow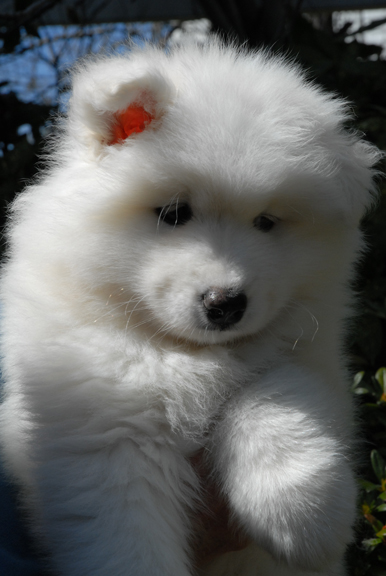 Miss Yellow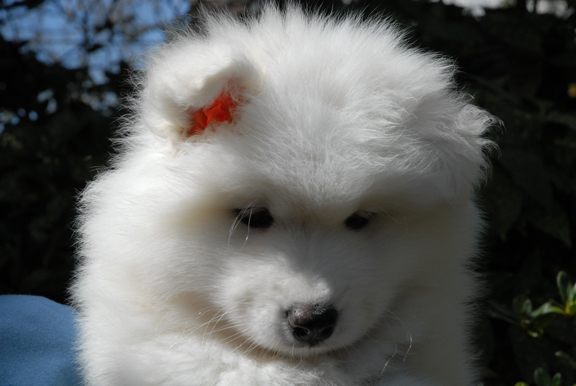 Miss Yellow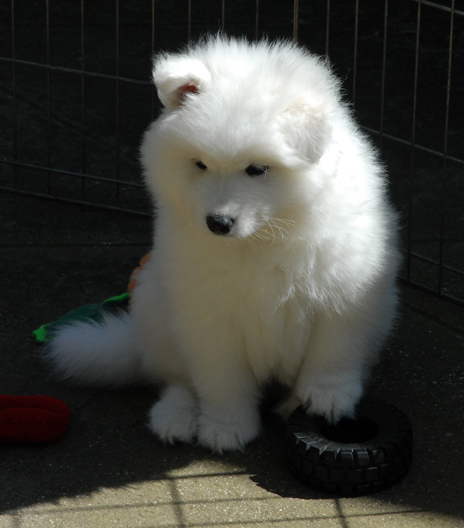 Miss Yellow enjoys her toys too!

Six Weeks Old

Puppies and their new owners

Owned and Loved by:
Lynda & Larry Tusoni
Angels Camp, California
Email for More information

Member of the Samoyed Club of America

Designed & Hosted by Goldrush World Access
Copyright © 2004 - 2011
Larry and Lynda Tusoni
All rights reserved